Spiritual Activism 101
a workshop led by Rachel Ricketts
March 18, 2019 6:00pm EST Shakti Power Yoga Athens, GA
tba ~ 2020 ~ Nashville, TN
What is Spiritual Activism 101?
AN ANTI-RACISM + WORKSHOP FOR SOULFUL SOCIAL JUSTICE
the Duality Project is pleased to host racial justice advocate Rachel Ricketts for a curated offering of her Spiritual Activism 101 workshop. This is a special opportunity for all hue-mans to come together for a sacred and spiritual conversation about how they can commit to anti-racism and inclusion, acknowledge their privilege, confront their fears and learn how to actively contribute to lasting, effective racial justice.
The workshop includes:
anti-racism education (including history, meaning and applications of race/racism, cultural appropriation, whiteness/white supremacy and their daily consequences, tips for creating inclusive spaces);

discussion about spiritual activism + how to authentically commit to anti-racism

intentional journalling to unpack blind spots

practical group exercises curated to the [yoga/health/wellness space OR local community, as applicable] to apply, discuss and share what we've learned

transformative breathwork to process, release and let go

guided meditation to ground

take-away worksheet for reflection.
Participants will leave feeling supported and empowered in their journey to better show up for themselves and the collective, and most importantly, in incorporating anti-racism into their daily practice and supporting people of colour (particularly Black and Indigenous womxn), both on and off the mat.
Open to all hue-mans, especially White or White-passing folks [in the health/wellness committed to decolonizing their practice], seeking ways to better support POCs and learn spiritual tools + practices to assist in committing to anti-racism.
The event is hosted and sponsored by the Duality Project. All sales are to help us recoup costs.
Bring your journal, pen, mat and something cozy to sit on. Dress code is comfy casual, and a warm layer is recommended. We will be doing transformative breathwork to close out the workshop (no prior experience required).
If you have any questions please email connect@thedualityproject.com.
Does this apply to me?
The Only answer is: yes.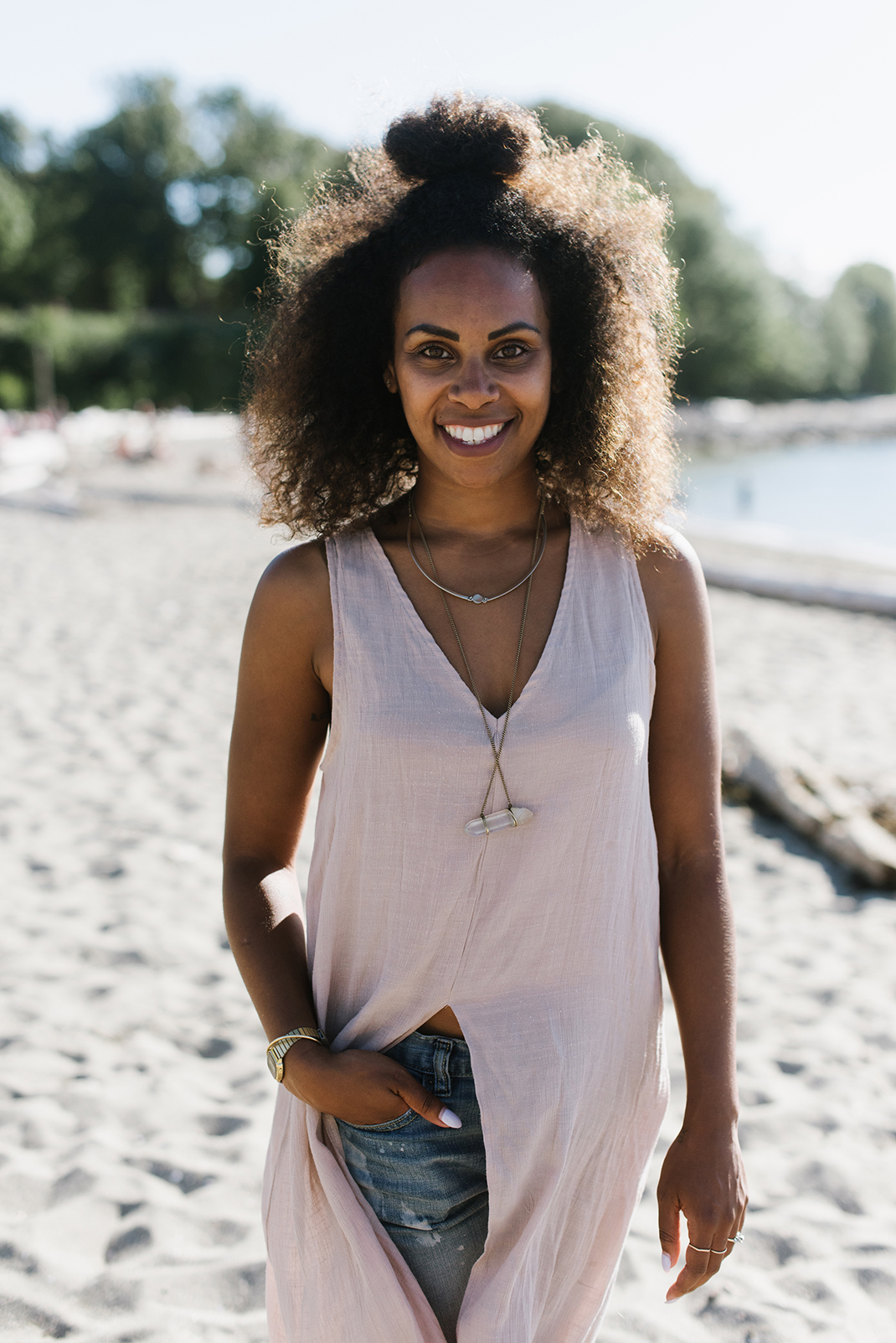 Rachel Ricketts is a thought leader + outspoken champion for womxn of colour. As a racial justice advocate, intuitive coach, public speaker + writer, she educates White folx on their role in perpetuating White Supremacy, helps folx of colour heal from internalized oppression and offers practical solutions for all hue-mans to dismantle racist patriarchy. Rachel hosts online and in-person workshops including her renowned Spiritual Activism series which promotes racial justice, reconciliation and healing for all hue-mans.
Rachel's work has been featured in publications such as Huffington Post, BuzzFeed, Black Girl in Om and Thrive, and she's presented at international conferences including SXSW in Austin, me Convention in Stockholm and the Follow Black Women Conference in Omaha. She loves donuts, dancing and all things metaphysical. Learn more at www.rachelricketts.com and @iamrachelricketts